We here at AIR Entertainment are always looking for more ways to ensure that you can follow each and everyone of our posts without missing them. We know checking on our site daily can be an onerous task, so we've set ourselves up on Feedly for you to be notified when our posts go live.
So if you have feedly on your computing or mobile device, feel free to follow our Feed https://airentertainment.biz/feed/ by inserting that address in the Feedly search area, or simply click on the button here below to subscribe: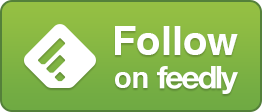 Just another step towards reader satisfaction.

---
Author, Poet, Screenwriter, Gamewriter, Journalist,
….and Elemental Mage Supreme in his spare time